Experience | Compassion | Skill
Welcome to Missouri Retina Consultants, PC
Missouri Retina Consultants is the new practice home of Dr. Mari Ann Keithahn, a fellowship-trained vitreoretinal specialist, and her staff. Dr. Keithahn specializes in diseases and surgery of the retina, vitreous, and macula and has been serving the needs of patients in Missouri for over 20 years. Our mission is to provide the highest level of care to patients with retinal and posterior segment disease. We strive to provide this state-of-the-art care in a personal and professional manner, helping patients maintain vision throughout life. We commonly care for patients with macular degeneration, diabetic retinopathy, retinal tears and detachment, and retinal vascular disease as well as patients with less common diseases such as genetic disorders, inflammatory diseases, congenital abnormalities, etc.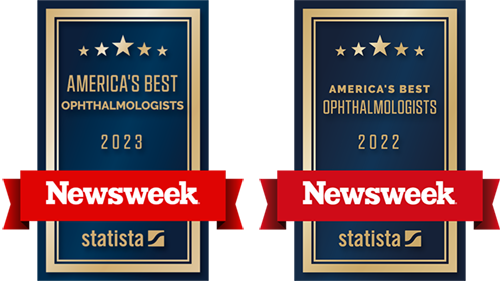 Dr. Mari Ann Keithahn of Missouri Retina Consultants named a top ophthalmologist by Newsweek magazine for 2022 and 2023
Dr. Mari Ann Keithahn is once again honored to be chosen this year as one of America's best ophthalmologists by Newsweek magazine. Dr. Keithahn was recognized by her peers and other health professionals for her quality of care, continuity of care, and quality of the technology used in her practice.
Commonly Treated Conditions